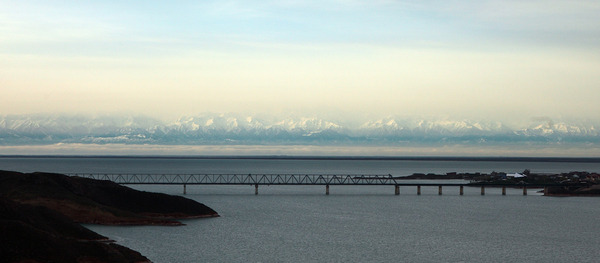 It is hot in Almaty in summer. Dry air, temparutre 30 to 40 degrees. It is no wonder why Kapchagai Reservoir is so popular among locals.
Just about 70 kilometers from Almaty. New highway road. It will take around an hour to get to the water.
Kapchagai is also known as one of Kazakhstan's two casino havens after gambling was forbidden throughout the country. Although minimum bids for most games tend to be high ($300-500).
Kapchagai Lake is 100 km in length and 25 km in width. Depth is around 40 meters.
Kapchagai Water Reservoir was made in 1970 by putting a dumb on ILY river. Below is photo of rail roda bridge during construction and how it looks nowdays.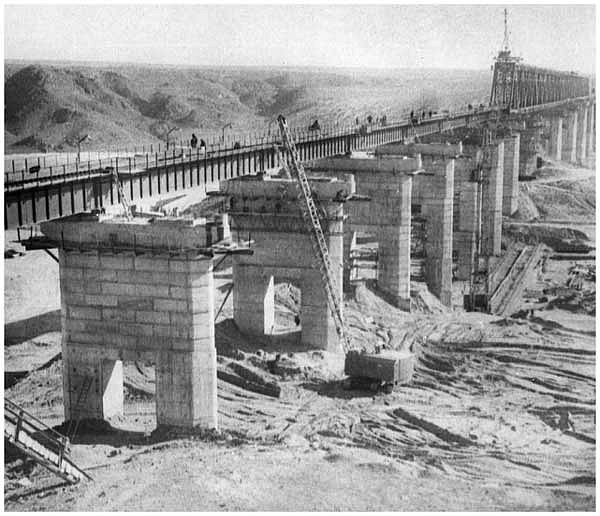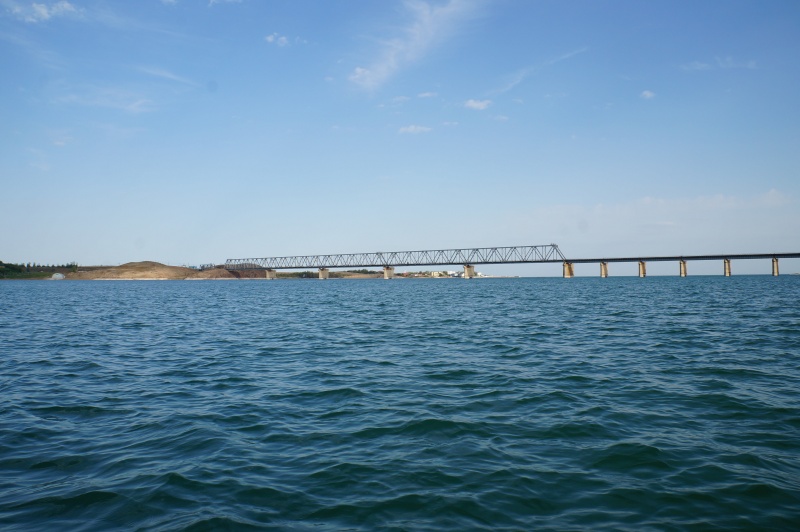 ---
This is Kapchagai in winter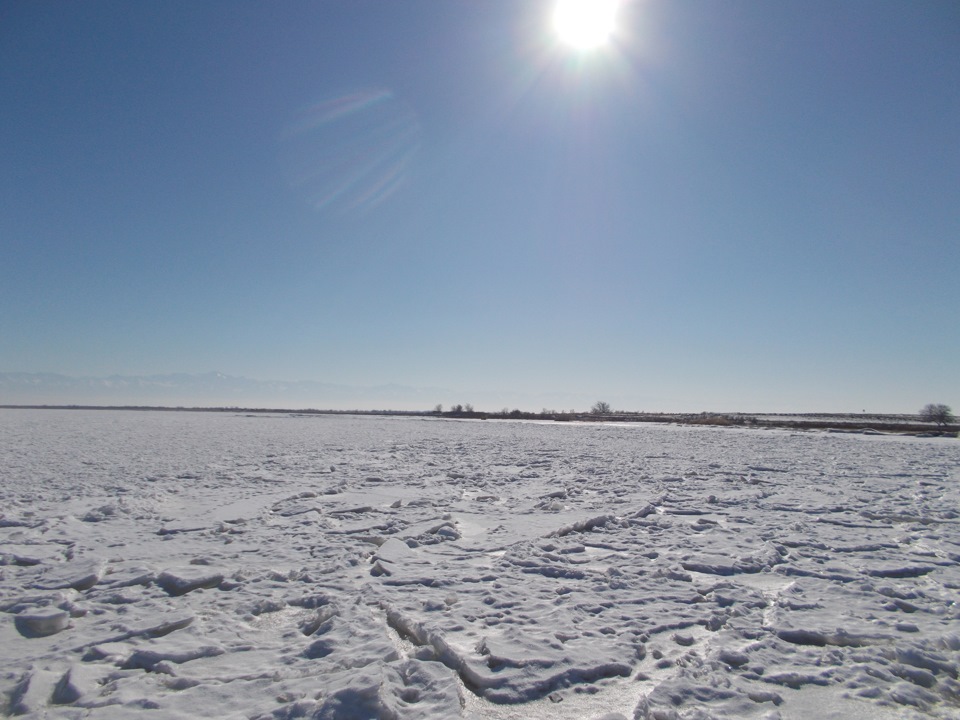 ---
This is picture of Kapchagai from satellite. You can see greay area over almaty, which is polluted air (smog).