The Charyn Canyon is one of the most popular places around Almaty. It is located 200 km. east of Almaty about 3 hours drive by car. Many people compare it to the Grand Canyon of California. Of course, sizewise it's smaller than the Grand Canyon, hence the nick name "little brother of the Grand Canyon". The rock formations, the colours resemble that of the Grand Canyon.
Valley of Castles
---
Although the Canyon stretches around 154 km alongside the River, the most popular part of it is only 2 km long and it's called the Valley of Castles. Why?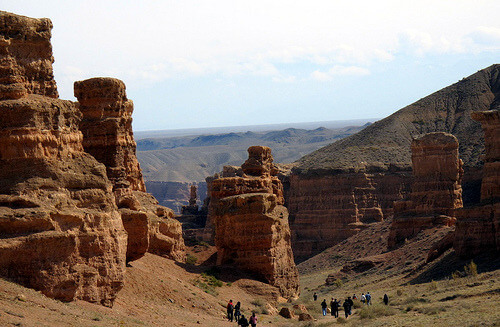 The rocks and slopes round the area resemble the old ruines left from the ancient fortresses. It makes you wonder once again, how the Mother Naturemanaged to get these architectural masterpieces.
And only about 20 km (12.5 mi) away, there is a Grove of a very rare species of the Ash Tree. The Sogdian Ash Tree Grove, that survived the Glacier Age.
The Canyon, the River and the Sogdian Ash Tree Grove are all within the territory of the Charyn National Park.
The 4 canyons
All tourist buses go to Valley of Castles, which is actuall is only one of 5 canyons which form the Grand Charyn Canyon.
---
Valley of Castles.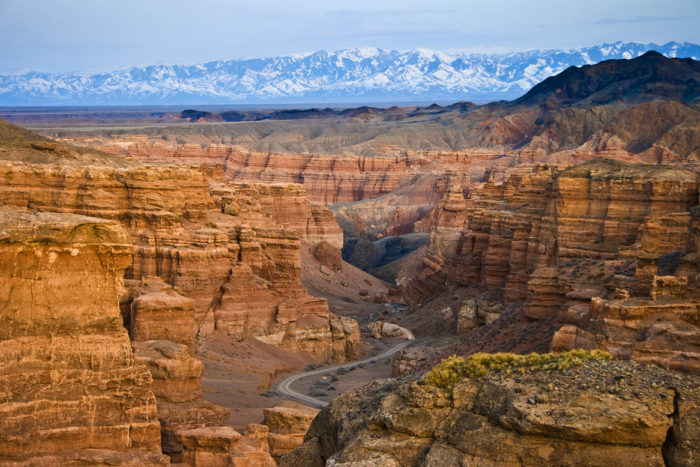 ---
Temirlik Canyon with red rocks.
---
Yellow Canyon.
---
Red Canyon
Red Canyon is located between the Charyn and Chilik rivers. Like Temirlik, it's bright red from the iron ore it contains.  It's on the way to Temirlik, and it's the least impressive in terms of size and shape.
Drive through gorgeous Kazakhstan steppe. Visit most interesting places in one tour. Stay in Kazakh…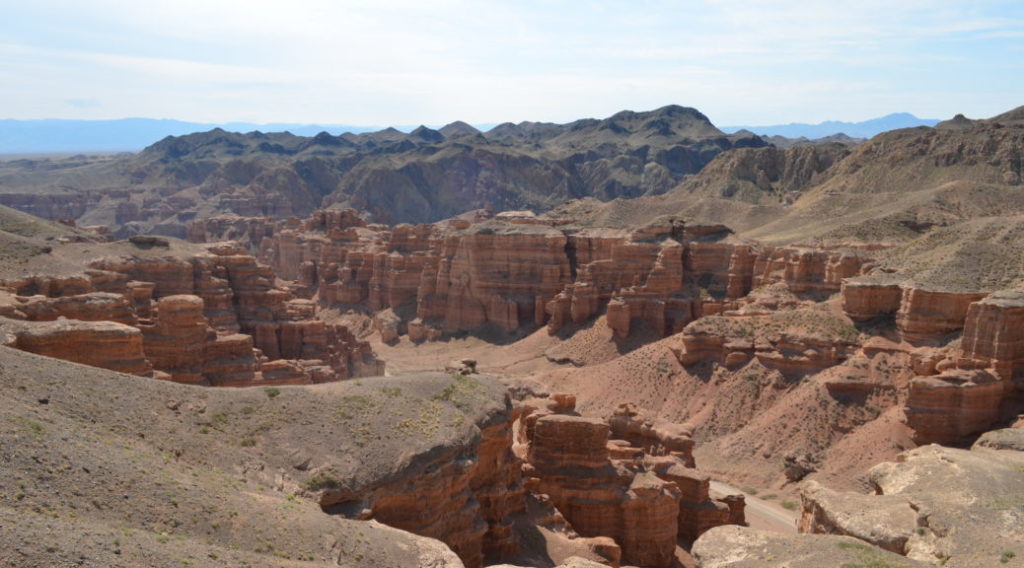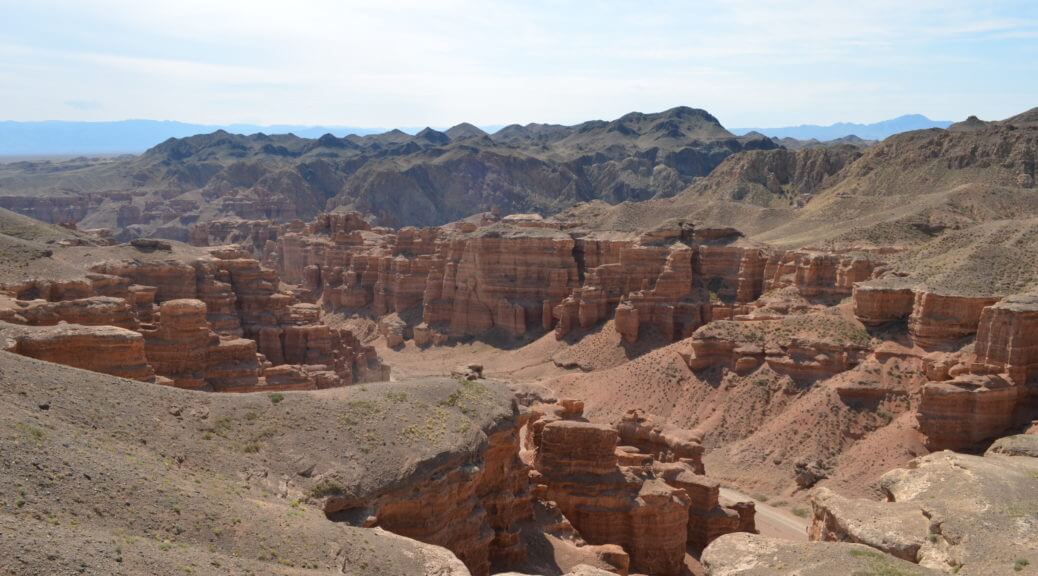 Discover the breathtaking Charyn Canyon, often called the "Grand Canyon of Central Asia," in Kazakhstan….