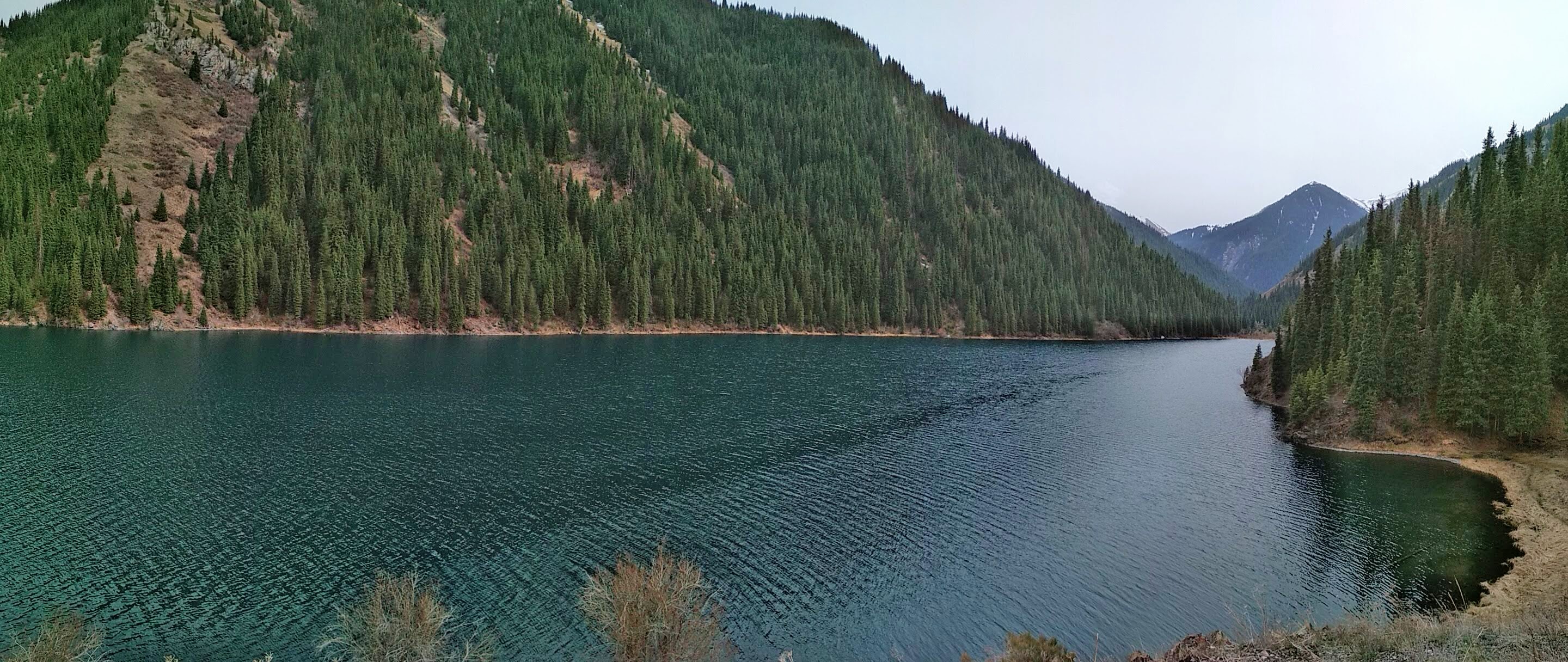 Price:
from 200 USD for a day
Charyn Canyon, Kolsai and Kaindy lakes 2-3 days tour.
We start early in the morning from your hotel in Almaty. Drive 200 kms. to Charyn Canyon which is often called a smaller copy of Grand Canyon. But I can say it is very unique and interesting to walk around.
On the way to Canyon we can stop for a lunch brake in local caffe or just eat the snacks in a car.
After walk in Canyon  which usually takes about 2 hours we start our way to Saty village near Kolsai Lakes where we arrive by evening time. There you will be welcomed in a local guest house with nice supper, fresh cool  evening air and and a nice rest after long road.
The second day we go by car to the first Kolsai Lake and take a hiking rout to the second Lake. Walking route goues through evergreen furs and takes about 4 hours. Sometimes it is quite steep and comfortable walking or trecking shoes would be usefull.
In the case of express 2 day tour after going down from the second Lake we beging our way back to Almaty city and arrive late in the evening.
Or what is most recomended we stay for one night more in the village and the next day visit Kaindy lake and after that go to Almaty.
The program of the tour can be very flexible. For example on the second day in the morning we go  to Kaindy Lake and after that to first Kolsai Lake without hiking to the second one. And then go to Almaty.