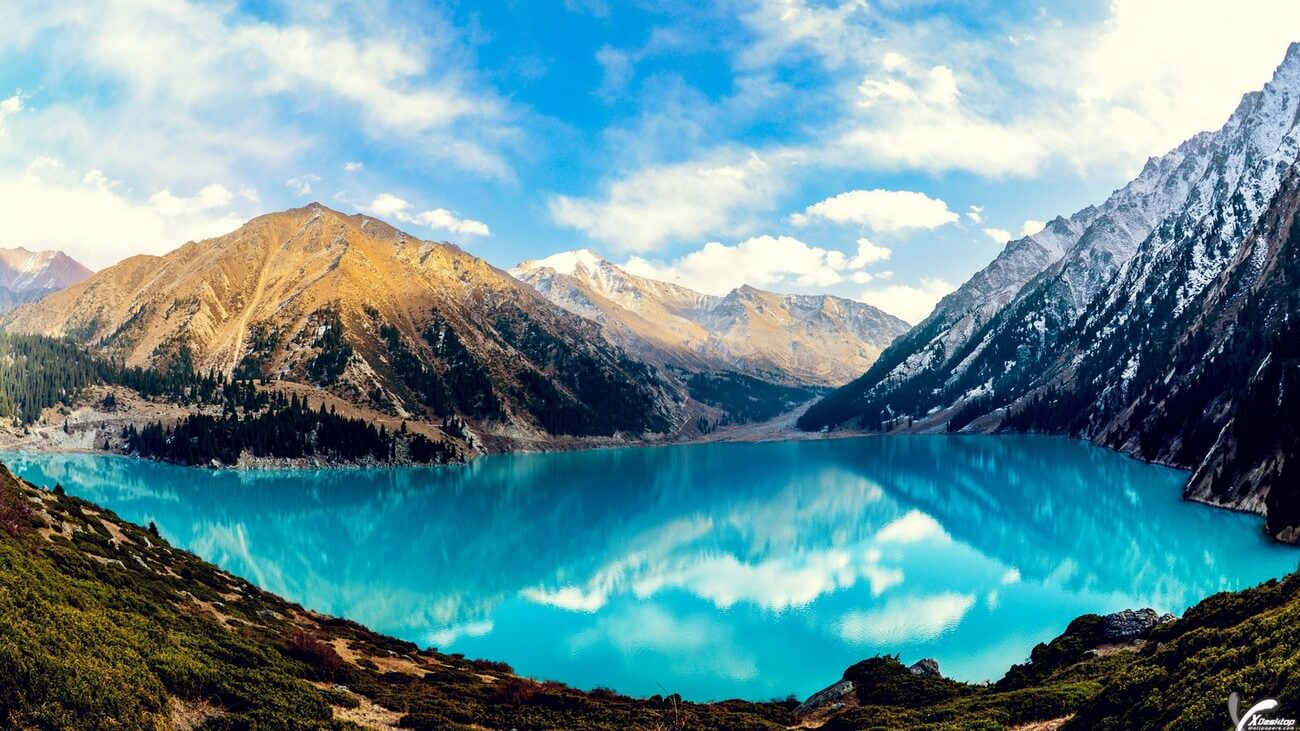 Price:
from 100 usd for a car
The Big Almaty Lake tour
The lake is located in the Big Almaty gorge.  That is where it get its name. It is actually not so big, but really beautiful. Air is fresh clean and views are astonishing.
Standard tour program.
I will pick you up from your accommodation in Almaty at 10 a.m. or other time of your choice.
The road to the lake is about 30 km and will take about one hour. On the way we shall pass the Park of the First President of Kazakhstan, see the oldest water pipe of Almaty and of course enjoy great views by sides of the steep mountain road.
Road goes high and suddenly appears a jewel of Almaty mountains – the Big Almaty Lake surrounded by high mountains. Now we walk around and have some free time (usually about 1 hour).
We go back to the hotel. This is standard program of the tour.
Tour variations
Hiking
On your choise the tour can be extended to have some hiking around mountains to see so called moon valey of small waterfall in a place called "three bears" for 1-2 hours. This is included in standard price.
Hunting birds show
Also, there is a hunting birds show on Sunkar Falconry located near the road to Big Almaty Lake. The show  starts each day except Monday at 17.00
Additional payment of 15 USD per person is required for visiting the show.