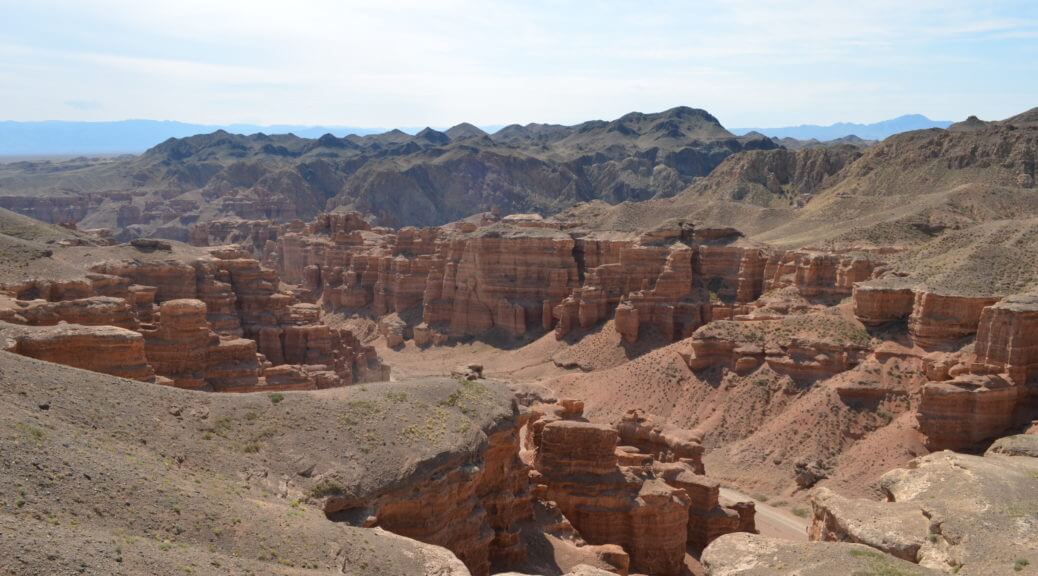 Price:
from 180 usd for a car
Charyn Canyon Tour
Road  of about 200 km takes 3 hours one way. So we need to start early in the morning about 8 a.m.
On the road to Canyon we pass local villages and see countryside style of living in Kazakhstan.  We enjoy great views of kazakh steppe and make great photos.
Soon we arrive to out destination – Charyn Canyon. Most scenic part of Charyn Canyon is called Valley of Castles. It will take about one hour to walk through it and make beautifull pictures.
On the end of Valley of Castles there is eco park with cafe and sparkling Charyn river. In summer time you can plunge in the river or at least dip a toe in the water.
On the road to Canyou you can try national drink of nomads –  kumis (horse milk).