Koktube hill, correct spelling  Kok-tobe, is located just in Almaty city and very popular among tourists. You can get there by cable car road which is rather expensive, by walk or by special small buses.  But taking the cable car to the top worth it.
This is great place to visit, especially in the evening to see the sunset. A few restaurants and fast food joints. It's just a nice area to walk around and enjoy the views.
You will get the best experience visiting Koktobe in the evening time, especially in summer. In daytime the temperature is high and views of city are not as impressive as when it is dark and Almaty is all in lights.
Koktobe working hours
The cable car road works all week long from 10 in the morning till 12 at night. Only on Tuesday it starts working from 15 p.m. till 12 p.m.
Kok-tobe fees
Cable car road ticket is 2000 tenge per person roundtrip. You can also get to the hill by special bus, the cost is 500 tenge in both ends. The bus is also available at night time (23.00 – 9.00) for the price of 1000 tenge.
Koktobe restaurants
There are several restaurants in Kok Tobe hill: Grill Restaurant, Kazakh ethnic foods restaurant Abay Restaurant and burger shop. Prices in restaurants are a little high. Averave bill will be around 4000 – 7 000 tenge per person (salad, main course and drink)
Contacts
Tel.:
+7 (727) 272 77 77
+7 (702) 000 44 88
Cable car to Koktobe.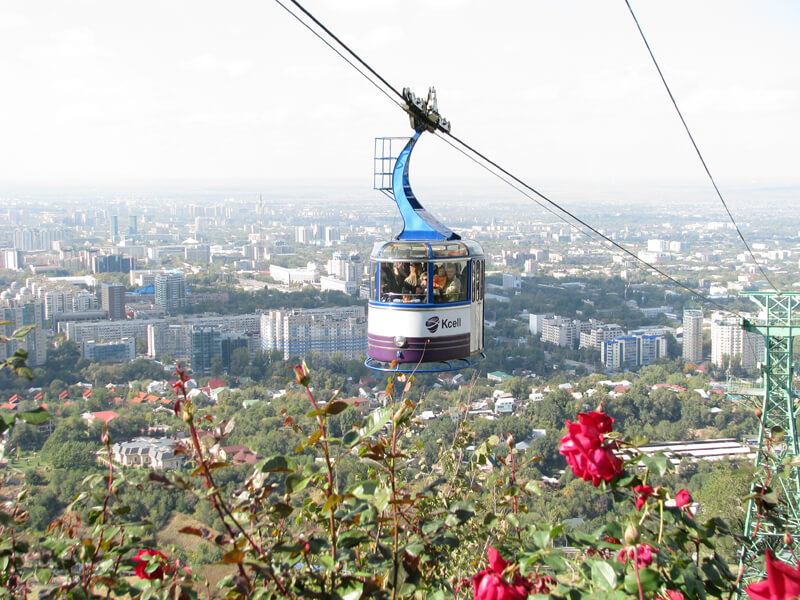 Night views from Koktobe which is the highest city point.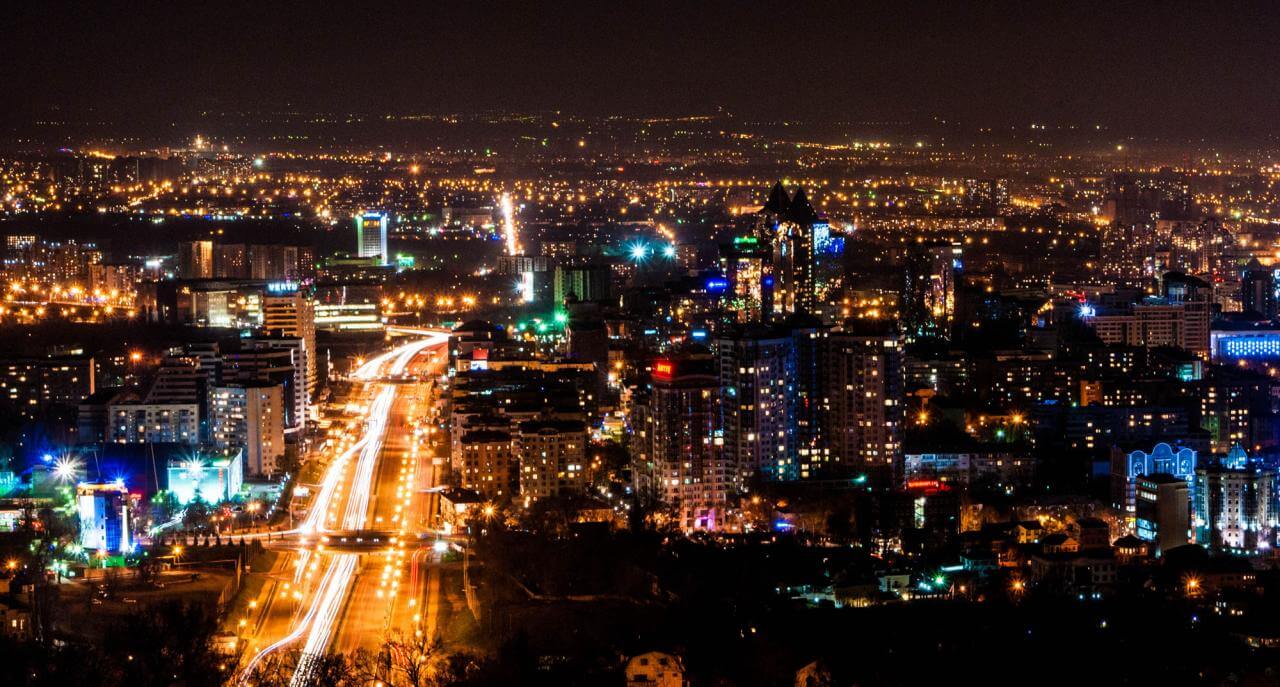 Almaty has a very poluted air (winter view from Koktube, you can see greay smog).